7th International Colloquium on Scientific and Fundamental Aspects of GNSS
The seventh edition of the International Colloquium on Scientific and Fundamental Aspects of GNSS was held in Zurich from 4 to 6 September 2019 with a great scientific return across several fields.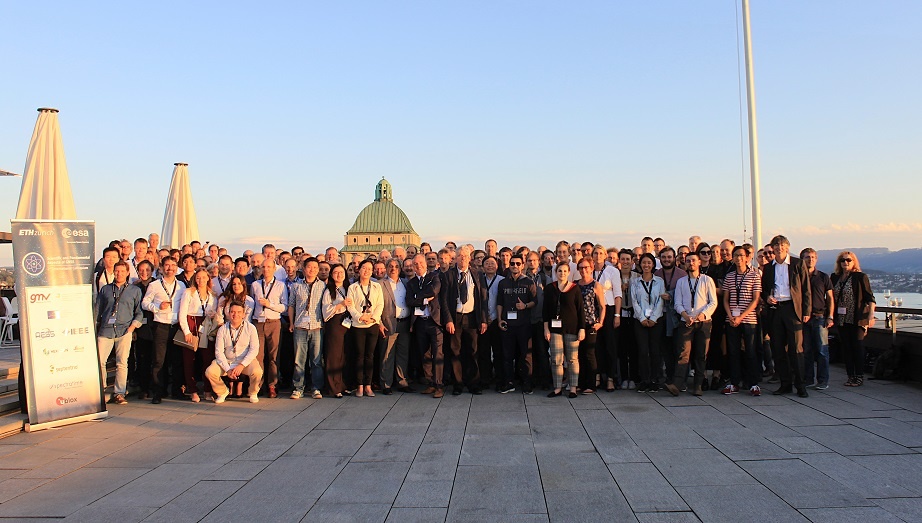 The Colloquium, organised by ESA biannually since 2007 across different locations in Europe, was hosted by ETH Zurich in this occasion. The purpose of the Colloquium is to encourage the multidisciplinary field of GNSS science and to contribute to the development of GNSS evolutions. The conference was praised for the highly innovative ideas presented by the scientific community, including around 200 participants from 25 different countries (not only from ESA home countries, but also from other organisations like NASA), and for the successful organisation of the event.
Interest in GNSS science is growing in many fields, such as fundamental physics, geophysics, space research and atmospheric studies. Around 90 oral presentations and 42 posters proved this interest.
From the field of fundamental physics, there were two dedicated sessions exploring GNSS as a research tool for advanced topics such as Relativity and Dark Matter. Applications of GNSS to seismology and other geophysics topics were also covered by the conference.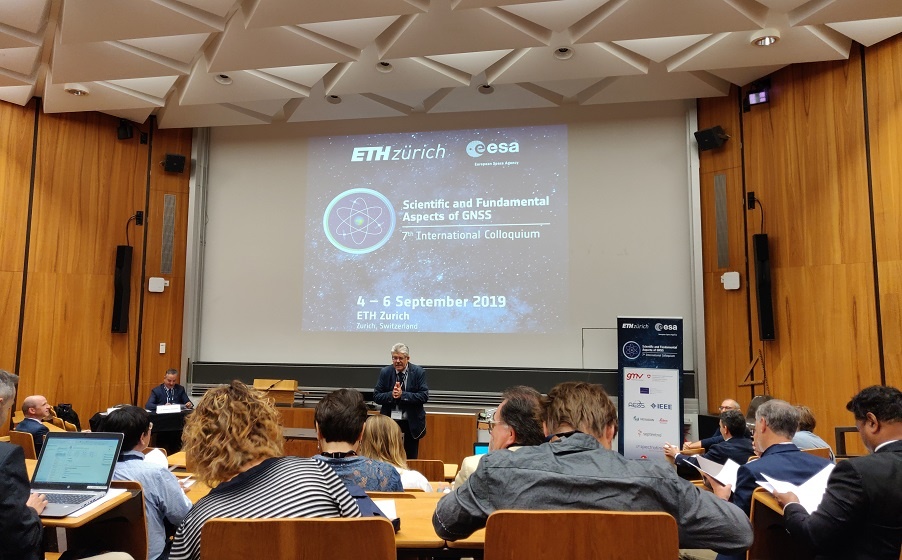 As for space research, there were dedicated sessions seeking service volume applications, including LEO orbit and time, lunar exploration and other missions. There was also a specific session on experimental payloads for scientific use on next generation GNSS, such as VLBI transmitters or Gamma Ray Burst detectors.
Atmospheric studies were also largely covered at the conference, with several sessions presenting studies on the application of GNSS to troposphere, ionosphere and meteorological phenomena. One of the highlights of the Colloquium was a dedicated panel on GNSS for Climate Change, with world-wide experts on the subject. Several presentations on applications of GNSS reflectometry also highlighted its growing interest for applications such as ice and water level monitoring.
There were also sessions to provide state-of-the-art studies on Precise Orbit Determination, timing, metrology and GNSS precise positioning techniques, especially the impact of multi-constellation observations.
The GNSS Science Support Centre was also present at the Colloquium, with the status of its development presented during the GNSS infrastructure session.
In order to collect some of the presented innovations, a special issue of the Advances in Space Research journal shall be produced with papers from the Colloquium. Authors are invited to submit papers by 31 January 2020.