If you wish to contribute or participate in the discussions about articles you are invited to contact the Editor
EGNOS Commercial Data Distribution Service
Jump to navigation
Jump to search
EGNOS
Title
EGNOS Commercial Data Distribution Service
Edited by
GMV
Level
Basic
Year of Publication
2011
The EGNOS Commercial Data Distribution Service (CDDS) represents the provision of additional data for professional users not provided by the EGNOS signal broadcast by geostationary satellites but by other distribution channels. This service is currently provided through the EGNOS Data Access System (EDAS).
First step towards EGNOS CDDS: EGNOS Data Access System (EDAS)
The EGNOS Data Access System (EDAS), provides the following services:[1][2]
Transmission of EGNOS data using the RTCM SC 104 standard (directly usable by maritime DGPS receivers).
Access to raw data from the RIMS network receivers.
Differential GNSS (DGNSS) corrections and RTK (RealTime Kinematic) messages for the EGNOS stations allowing users implementing advanced positioning techniques.
EDAS constitutes the means for the EGNOS multimodal service growth. It represents the main interface point for multimodal Service Providers in order to deliver EGNOS products in real-time, within guaranteed performance boundaries.[3]
EDAS service has been provided in beta phase since 2009 and was officially declared available to EU users by the EC on 26 July 2012. The European Satellite Service Provider (ESSP)was the single point of access for the data collected and generated by the EGNOS infrastructure and it represents an intermediate step towards the definition of the EGNOS CDDS by the European Commission.[4]
EGNOS CDDS Applications
Service providers can exploit the CDDS to provide added value to final users in various domains and applications such as the ones highlighted[5]:
Applications for individual handsets and mobile phones (LBS)
Road transport
Maritime & Rail transport
Civil protection and Goods Transportation
Agriculture
Aviation
Timing and synchronization
Mapping and Surveying

There are a series of pioneer R&D projects in the aforementioned domains that make use of EGNOS through EDAS. Some of them are detailed hereafter:
Location Based Services (LBS)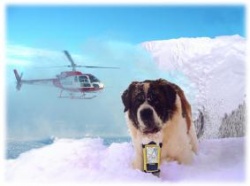 The LBS sector include GNSS-enabled mobile phones, smartphones and services, and represents an important part of the global GNSS market.[6] To promote the development of EGNOS/EDAS based LBS applications, the EC funded R&D projects to provide toolkits for manufacturers.
In urban areas where acquiring satellite signals may be difficult and often provokes a loss of accuracy and performance degradation, EGNOS corrections could still be applied through the EDAS. Some of the R&D projects developed in this frames are listed bellow and a the complete list of ongoing projects is described in detail in the EC GNSS Applications site.
PERNASVIP: to develop a GNSS-based mobility service dedicated to visually disabled pedestrians in urban environment.[7]
ATLAS: concerns the development of an assurance and authentication service for GNSS-derived time and position information for use in liability-critical LBS applications across a wide variety of market sectors.[8]
Road Applications
Intelligent transport systems for road transport represent an important segment of the GNSS market. The wide range of applications do not only cover in-car navigation, but also user charging for an efficient use of the road infrastructure, fleet management and logistics. Road User Charging (RUC) is becoming a strategy for authorities to manage increasingly congested road networks throughout Europe. This approach implies recording journey information by using a GNSS receiver embedded in an OBU and such solutions aided by EGNOS through EDAS have been widely analyzed.[9]
The EC contributes to the development of EGNOS based technologies for road applications by promoting contracts in this framework. Some of these projects are briefly presented hereafter:
GINA: aims at investigating the factors which could enable the application of GNSS-based road pricing followed by a nationwide demonstration in the Netherlands.[10]
SIGNATURE: develops new features improving road user charging in terms of charging accuracy (correct cost per trip),charging integrity (probability and amount of overcharging) and charging availability (amount of charged usage).[11]
GALAPAGOS: develops a positioning system for logistic applications with a special focus on container tracking.[12]
Rail and Maritime Applications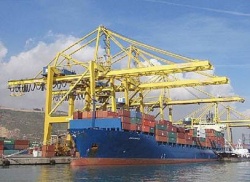 The Mediterranean Introduction of GNSS Services (METIS)[13] is an EGNOS demonstration that implements EGNOS use in transport domains over the Euro-Mediterranean area, to prepare market for Galileo.
This project relied not only on the EGNOS Signal In Space (SIS) but also on the distribution of EGNOS products via EDAS. Moreover it identified opportunities for EDAS in the Mediterranean area for the next decade by proving technical feasibility and quantified benefits.
SAFEPORT[14] is another project developed in the frame of Active Vessel Traffic Management that exploits the EGNOS accuracy, reliability and safety of life aspects by means of the EGNOS Safety of Life and EDAS services.
Civil protection and Goods Transportation
In disaster situations, transport and communications infrastructures may become unavailable. However, relief operations need to rely on precise information as regards the location of rescue teams, topography or hazard maps.
Besides, Oil&Gas Companies and Special Transportation companies, with a key role played by National Authorities who have the need to monitor the status of the traffic of dangerous goods in national territories represent an important user segment for the application of the EDAS in safe transportation.[15]
EDAS based tracking for the tracking & tracing services for the regulated control of dangerous material transport are presently demonstrated and proven in real-life cases involving Italian industry and authorities[16] and it has been shown that commercial transport operators and users can benefit from effective shipment, whereas Law enforcement agencies take advantages from guaranteed information related to position, travelling times and route.
Agriculture
The costs associated with agriculture are on the rise and environmental demands are gaining ground by the day, meaning efficient and sustainable farming solutions are needed more than ever. EGNOS offers an affordable solution to move towards precision agriculture. In doing so, it enhances precision, eliminates waste, saves time, reduces fatigue, optimizes the use of equipment (thus extending its lifetime) and increases crop yields. In order to demonstrate the impact of using EGNOS in the European agriculture, a few indicative data are given:
A 30% is the reduction in the amount of labour needed for organic farming when using E-GNSS.
A 82% is the percentage of European farmers relying on EGNOS to enhance precision agriculture
A 21% is the yearly growth rate of revenues of Asset management in the period 2013-2025
Aviation
Aviation is the key market segment for European GNSS. In fact, EGNOS was designed for aviation. In brief, GNSS programmes like EGNOS have revolutionized the way we fly. It has created more access to small airports, increased safety and facilitated business across Europe. Across the commercial, regional, general and business aviation sectors and from airports to OEMs and the end user - everyone is benefitting from EGNOS.
Timing and synchronization
Computer and telecommunication networks around the world need extremely accurate clock references. EGNOS broadcasts the reliable time standard with the unprecedented accuracy that these networks demand.
Mapping and surveying
By providing sub-meter-level accuracy with minimal investment, EGNOS is a cost-effective, entry-level solution for the mapping and surveying sector. It satisfies the needs of mapping applications requiring enhanced GNSS positioning by providing added value – free of charge. As a result, municipalities, forestry authorities, utilities and other users are benefiting from EGNOS performance in mapping.
Research and Development
EDAS can facilitate EGNOS Evolution activities and a significant number of R&D activities. One such initiative is the magicSBAS product. magicSBAS is an Augmentation System that collects GNSS data (measurements and ephemeris) from a regional network of reference stations, computes satellite orbits and clocks, ionospheric and integrity information, and broadcasts messages to the final user via Internet.[17]
Notes
References
^ The EGNOS Service to Provide Ground Based Access to EGNOS – EDAS Beta test findings; Reinhard Blasi, GSA; Rafael Cardoso-Herce, Didier De Greef, ESSP; José Ramón López-Pérez, Francisco J. Jiménez-Roncero, AENA; Ángel Gavín-Alarcón, GMV; Monica Pesce, VVA
^ EGNOS in support of safe transport of Dangerous material: the joint experience of MENTORE and ENI; A. Di Fazio, Telespazio S.p.A; D. Pizzorni, Eni - Refining & Marketing, Logistica Secondari; M. Zazza, Ministero dei Trasporti Direzione Generale dei Sistemi Informatici e Statistici