If you wish to contribute or participate in the discussions about articles you are invited to join Navipedia as a registered user
Sport Watches and Computers
Jump to navigation
Jump to search
Applications

Title
Sport Watches and Computers
Edited by
GMV
Level
Basic
Year of Publication
2011
The GNSS enabled sport watches were initially targeted for athletes. Nowadays, it has become very important for runners or cyclists to monitor their activities in terms of training features, such as track speed or distance, but also for health monitoring indications, like heart rate.
These health monitoring competences targeted the market of this product not only for athletes, but also to a broader spectrum of users, like persons who need a physical training program to recover from surgeries or diseases.[1]
Product Description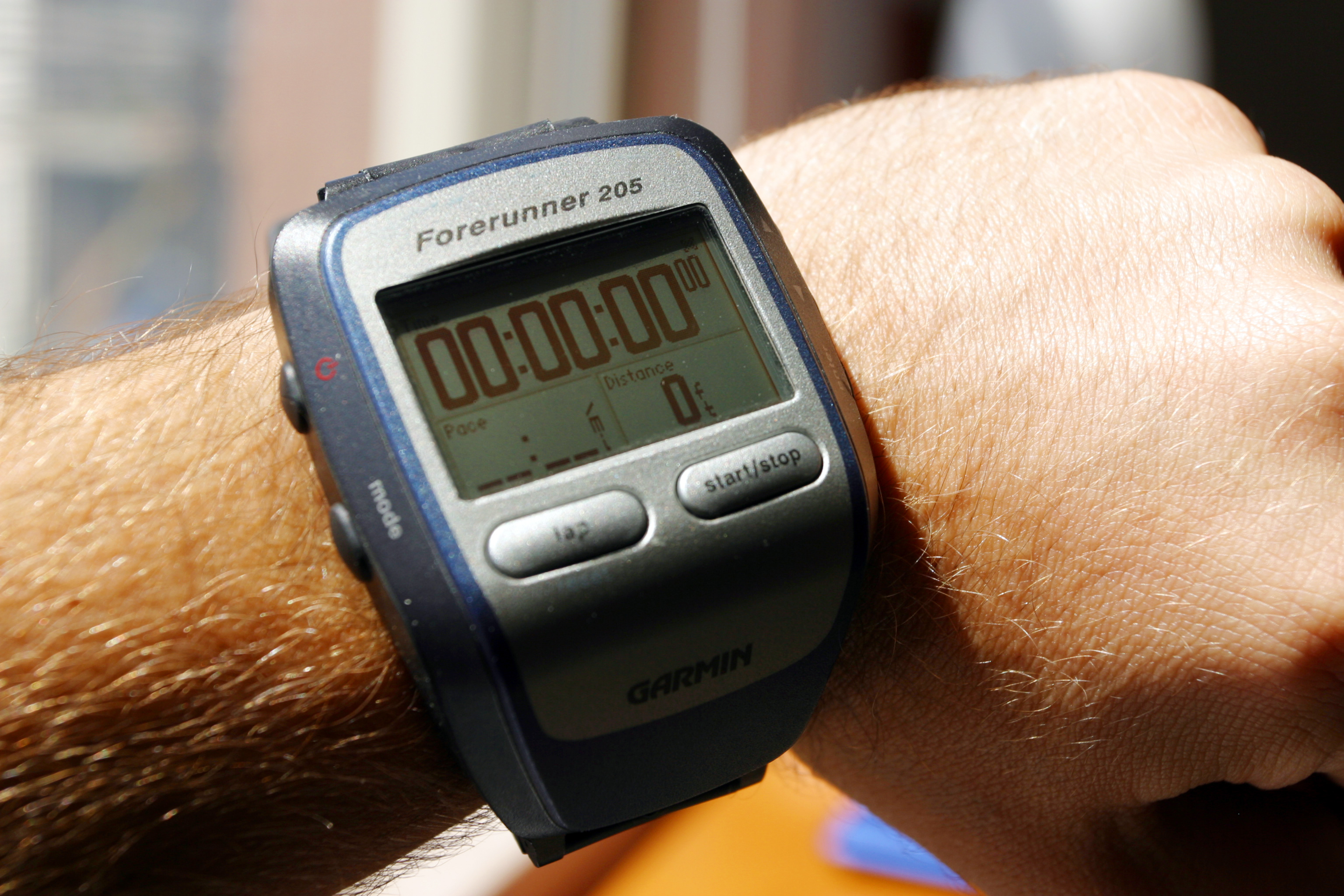 A GNSS enabled watch is a simple device and in its essence, is a stop watch combined with a handheld unit. Basically, these GNSS-based speed and distance systems are composed of two components, a GNSS receiver and a watch.[1]
Currently more complex products have features such as heart rate monitor, odometer, pace calculation or performance indicators.
Usually, the GNSS watches do not provide location information, because they are marketed as awareness equipments for speed, bearing and distance solely. Despite this some watches are able to provide navigation features such as position, landmarks or waypoints which can provide lead the user back to the initial position.[2]
In general the user interfaces used in these watches are very simple and some models own a touch screen allowing a faster and easy use of the device.
The GNSS watches devices commonly have a USB interface to connect with a computer, in order to recharge the watch, but also to upload the collected data onto a computer application able to manage the monitored logs. Once the information is transferred, it is possible to access the heart rate readings, distances covered, current pace, average lap pace, average run pace, calories burned, among other details, providing an integrated training and monitoring platform.
Some models offer the possibility to integrate the collected information with tools like Google Earth in order to let the user observe the routes run.
The applications for which sport watches are used are considered as non-critical applications.
The accuracy required by these applications is low. The current accuracy provided by civilian GPS is enough for these applications. Availability, however, can be reduced by heavy foliage and deep canyons depending of the environment where it is used.
Product Characterization
The GNSS watches receiver can be worn on the arm or clipped to a belt and resembles a typical digital watch.
Some of the features available in specific models are the possibility of competing with the recorded best results or even against other runners through means of downloading data from other users into the watch.
Another common motivation for the use of these products includes the location monitoring of children or elderly, which is covered in detail in Personal Trackers article. It should be noted that usually these devices don't have communication abilities, not providing realtime monitoring but only a-posteriori monitoring.
Product Examples
There are currently at least four manufacturers of GNSS watches[2]:
Notes
References