If you wish to contribute or participate in the discussions about articles you are invited to join Navipedia as a registered user
Rail Applications
Jump to navigation
Jump to search
Applications

Title
Rail Applications
Edited by
GMV
Level
Intermediate
Year of Publication
2011
Rail systems throughout the world are beginning to use GNSS to track the movement of locomotives, rail cars, maintenance vehicles, and wayside equipment in real time. When combined with other sensors, computers, and communications systems, GNSS improves rail safety, security, and operational effectiveness. The technology helps reduce accidents, delays and operating costs while increasing track capacity, customer satisfaction and cost effectiveness[1].
The railway domain could considerably profit from the implementation of autonomous on-board positioning systems. Especially for local and regional railway lines, there are various possible applications which could enable a cost-effective modernization and increase of efficiency. However, train control poses high demands on positioning with respect to availability, reliability and integrity. These requirements can only be fulfilled by means of integrated positioning systems which combine GNSS with other sensors.[2]
Overview of Rail Applications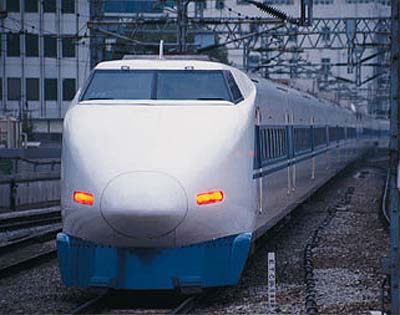 The benefits of the use of GNSS in rail applications are the following:[1]
The increasing of situational awareness for trains safety.
The increasing of situational awareness for maintenance crews.
The prevention of collisions, derailments, work zone incursions, and rail switch errors.
The increasing of capacity and efficiency for all rail users.
Dependable schedule and equipment location awareness.
Automated track surveys and inspections.
The time synchronization for communication systems.
In the railway sector, usually non-safety and safety-critical applications are distinguished. Safety-critical applications which include train control and signalling, passenger traffic or transportation of dangerous goods, show very demanding requirements in terms of availability, continuity and integrity.[3]
Safety-critical Applications
Safety-critical applications include e.g. train control and signaling, which in Europe have been subjects to a standardization process in recent years in order to improve interoperability.
In particular, an European standard for train control, signaling and traffic management called the European Rail Traffic Management System (ERTMS) is emerging. This standard includes two layers that can rely on satellite navigation: the European Train Control System (ETCS) and the European Traffic Management Layer (ETML).[4]
Other safety-critical examples where accurate positioning data provided by GNSS can be used are the rail track surveying, which enable real-time performance monitoring contribute significantly to safety since they allow quicker detection of defects than traditional methods which are based on separate periodical track inspections.
Finally, the use of GNSS data in assisting car body tilt control, allows tilting trains to negotiate sharp curves at higher speed (thereby enabling shorter traveling times) and with less centrifugal force inside a car. Detecting the accurate running position is essential here and traditionally it has been calculated by monitoring the number of wheel revolutions and using the ground coils installed on the track as position reference points. However, GNSS-based systems have been recently developed which allow a positioning accuracy equal to or higher than the conventional system.[4]
Non-safety-critical Applications
Non-safety-critical applications, in turn, are mainly related to fleet management, goods tracking and other logistic information management. The ability to effectively track the location of goods and to estimate their delivery times is indeed as important in railway sector as in other modes of transportation. On the other hand, GNSS-based fleet management will also help to improve the performance of passenger transportation. Providing up-to-date information about the arrival and departure times of trains, especially when there are delays, is an essential part of good service.[4]
Traffic Management and Signaling
Train control systems poses high demands on positioning with respect to availability, reliability and integrity. These requirements can only be fulfilled by means of integrated positioning systems, which combine GNSS with other sensors.
The use of GNSS in railway systems presents many advantages, in particular the monitoring of the train exact location, logistic information management, enhanced train signaling (which improves safety, but also enables e.g. reduced distances between trains and therefore increased train frequencies), and the possibility to map the transport infrastructure.[4]
Thus, while the number of applications based on GNSS is considerably behind the number of those used in other domains, such as road transport, incorporating GNSS receivers into modern signaling, train control and other railway systems has become common.[4]
Detailed information about Traffic Management and Signaling can be found here.
Notes
References