If you wish to contribute or participate in the discussions about articles you are invited to contact the Editor
Photography Geocoding
Jump to navigation
Jump to search
Applications

Title
Photography Geocoding
Author(s)
Rui Barradas Pereira.
Level
Basic
Year of Publication
2011

The popularity of applications, such as Google Earth and Google Maps, and the possibility of posting georeferenced pictures lead to the need of geocoding photos. A geocoded photo has the location of the photographer embedded in the files. This information includes at least latitude and longitude but might include also altitude and the bearing of the camera[1].
The most practical way of geocoding photos is by doing it automatically on the camera if the camera has an embedded GNSS receiver or can be connected to an add-on GNSS receiver. GNSS-enabled mobile phones usually geotag photos automatically[2].
Application Architecture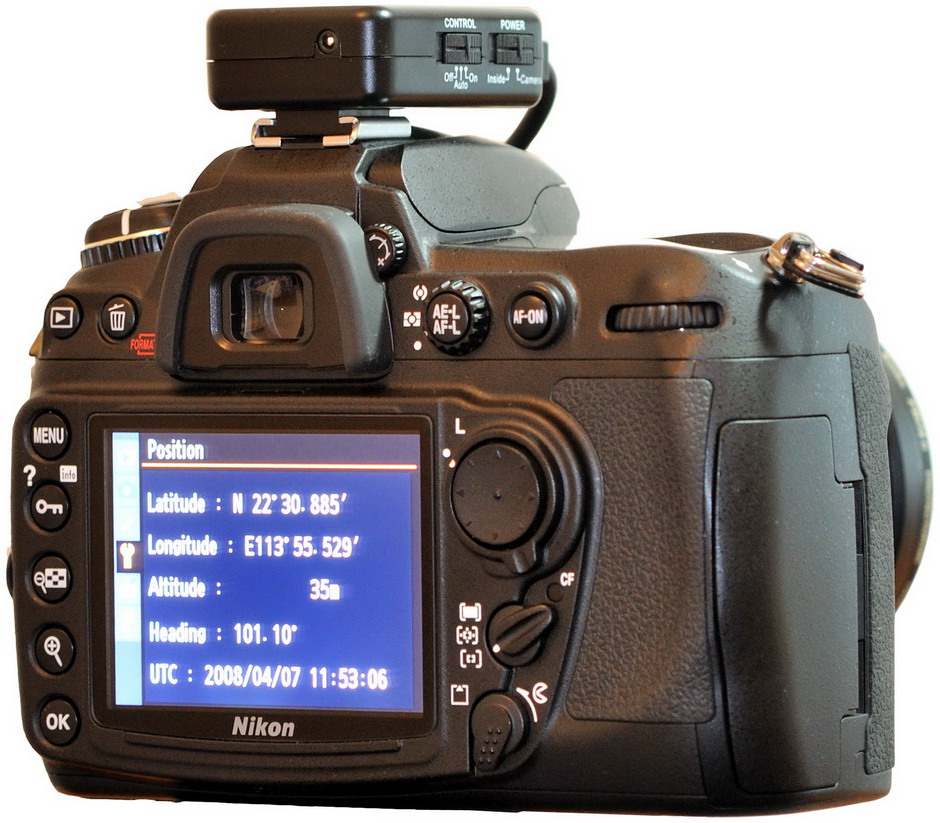 Photography geocoding depends normally on GNSS-enabled camera or mobile phone.
Geocoding can be done in the following ways[1]:
Automatic with embedded GNSS receiver: The GNSS receiver is embedded in the camera and when a photo is taken the photo is tagged with the position information coming from the receiver.
Automatic with connected GNSS receiver: The GNSS receiver is connected to the camera either by a wired or a Bluetooth connection and when a photo is taken the photo is tagged with the position information coming from the receiver.
Synchronizing with GNSS logger: The photographer carries with him GNSS logger that logs the position at regular intervals and the photo is tagged offline by comparing the photo timestamp with the GNSS logger timestamps and position.
Manual Geocoding: The photo coordinates are determined offline through a mapping software where the user marks the location where the photo was taken.

These applications are considered non-critical applications.
The accuracy required by these applications is low, being the current accuracy provided by civilian GPS enough.
Privacy Issues
As with social networking, photo geocoding has privacy issues to be considered. GNSS-enabled mobile phones automatically geocode pictures by default. Usually most users are not aware that location is being embedded in all photos taken and that this will be visible when they post photos in photo-sharing sites or social networks[2].
Application Examples
Despite the low price of GNSS chipsets only a few cameras have built-in GNSS capabilities, such as [3][footnotes 1]:
Sony Cyber-shot DSC-HX400V
Samsung Galaxy Camera 2
Nikon Coolpix S9700
Panasonic Lumix ZS40
Olympus Stylus Tough TG-3
Canon PowerShot D30
Pentax WG-4

Some other cameras support GNSS positioning as an option such as[3][footnotes 2]:

Most GNSS-enabled phones geocode photos by default.
Examples of photo sharing sites that used geocoded data are [1]:
Notes
^

This list is not exhaustive and was compiled in May 2014

^

This list is not exhaustive and was compiled in May 2014
References