If you wish to contribute or participate in the discussions about articles you are invited to join Navipedia as a registered user
Personal Navigation Devices
Jump to navigation
Jump to search
Applications

Title
Personal Navigation Devices
Edited by
GMV
Level
Basic
Year of Publication
2011
Personal Navigation Devices (PND) are portable devices specifically built to run Road Navigation applications. This product is the most popular product with embedded GNSS technology only rivaled by the phone with GNSS technology. PNDs are becoming redundant with increasing use of smartphones and better affordability of In-Vehicle Systems (IVS). In fact with smartphone navigation becoming increasingly popular, the PND market has been declining since 2009, according to the GNSS Market Report, Issue 3.
These products that initially only supported navigation now incorporate other functionality such as mobile hands-free system, multimedia player, games, external application support, travel utilities (world time, currency converter, measurement converter, calculator, etc).
Product Description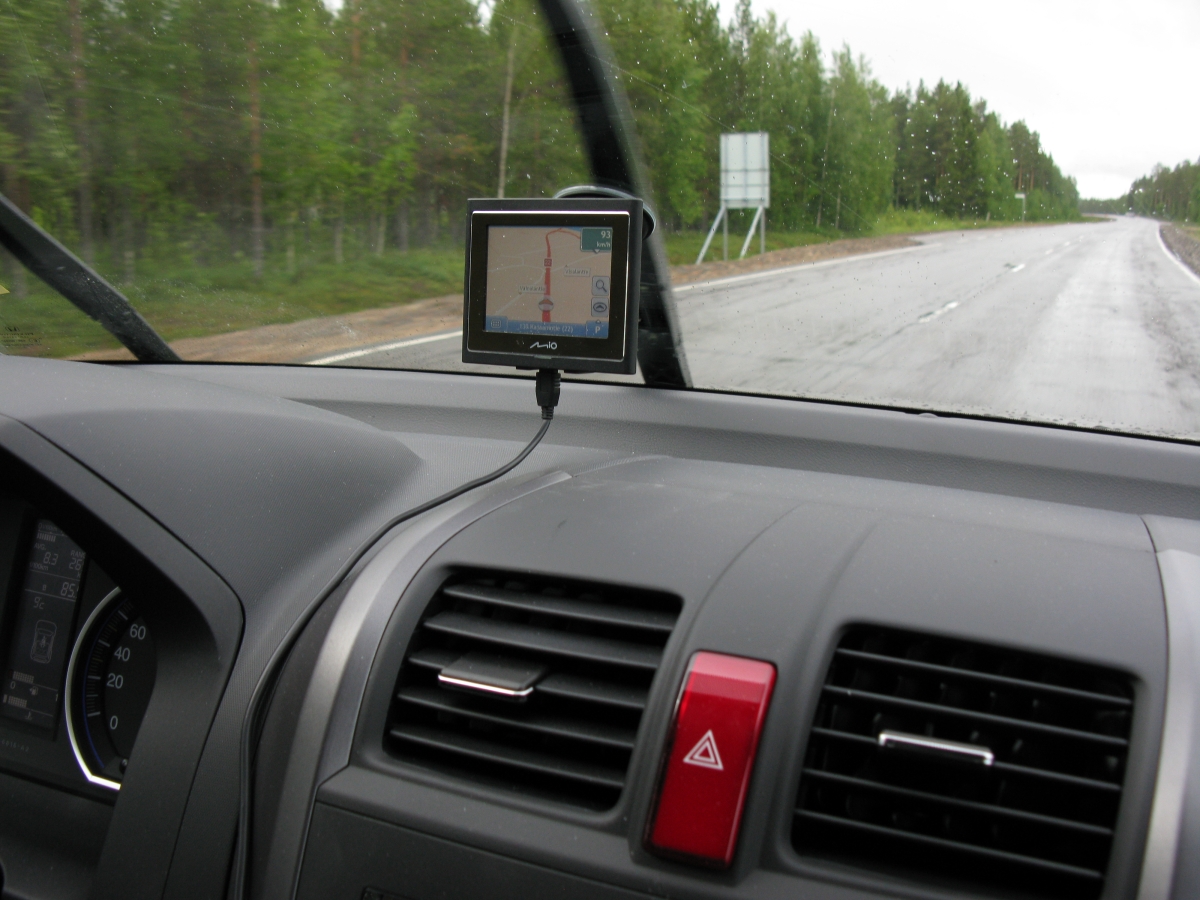 The road personal navigation devices are a singular type of navigation products, because the navigation is driven by computer software which indicates turn-by-turn directions to the user, in order to achieve a chosen destination. Most of the current systems have voice incorporated and are able to provide precise information, without causing distractions to the driver.
Any driver is capable to use these devices without any special training, skills or qualifications, due to a high investment in interactive user-centric interfaces and usability studies. This fact, aligned with a significant price decreasing in recent years, will conduct to a dissemination of these products among the general public.
The main competitors of PNDs are in-vehicle navigation systems and GNSS phones running road navigation applications.
When compared to in-vehicle nav systems, PNDs have the advantage of normally being cheaper, portable, universal and more easily upgradable or substituted but lack the integration possibilities that in-vehicle systems have.
GNSS phone on the other hand are more versatile and concentrate several function in a single device but since PNDs are dedicated products the screens and its usability are normally better that in GNSS phone.
The applications for which GNSS phones are used are considered as non-critical applications.
The accuracy required by these applications is low. The current accuracy provided by civilian GPS is enough for these applications.
Product Characterization
Equipment mounting
PNDs offer a couple of options in order to mount the equipment in the vehicle, such as attached to the windshield or dashboard, throughout a suction equipment piece, allowing the user to choose a suitable position for GNSS reception, and to avoid interferences with the driving activities.
User Inputs
Users are able to provide destinations in many different ways. In most of current models the inputs are provided through the touch-screen, using efficient user interfaces. For instance, in order to choose a destination, these interfaces permit to write an address, insert coordinates, pinpoint a location on the map or chose a point of interest.
High-end PNDs offer voice activated navigation where the device is operated using voice commands.
Maps
Usually the maps used in car navigation products are accurate and very often updated, comprising information such as, street/road names, speed limits, street directions, among many other details. The devices also offer the possibility to obtain map updates or maps from other countries/regions, usually connecting the device to a computer and getting the updates from internet.
The detailed maps require a considerable amount of memory to be stored and the equipment prices vary according with the memory capacity. The most common form of memory storage in these systems is a Secure Digital (SD) or Compact Flash (CF) card. [1]
The maps provided with PNDs are usually road oriented vectorial maps that can be rendered as 2D map view and the 3D bird's eye view, which are both detailed in Road View section, on Road Navigation article.
Satellite images based road views and 3D building data require more complex vectorial maps and raster maps.
Points of Interest are often used in road navigation devices. POIs are map positions, as it is defined in waypoints section for Handheld Outdoor Receivers and are used to enrich map information.
Routing
Most of the currently available models support two routing algorithms: the fastest route and the shortest route.
In case of deviations from the suggested route, the devices usually recalculate a new route. Other features commonly available are the ability to have preferences to avoid certain roads or areas. [1]
Detailed information about Routing can be found in Road Navigation article.
The dead reckoning feature allows to maintain routing directions in the event of loss of GNSS signal, for instance when driving across tunnels, or garage parks. Dead reckoning works by using a compass or gyroscope and can be connected with the car's sensors, that record the wheel rotation and steering direction. This feature is more common in in-vehicle navigation devices since the connection with car sensors is easier but some PNDs support this by having internal inertial sensors that complement GNSS information. Some PND even allow the connection with the car's on-board diagnostics (OBD) (using additional hardware). OBD provides information about the car and the engine among which the velocity[1].
Product Examples
Currently there are many manufacturers producing personal navigation devices, although the market is shared in its large majority by Garmin and TomTom. The most recognizable players are the following:[2]
Notes
References